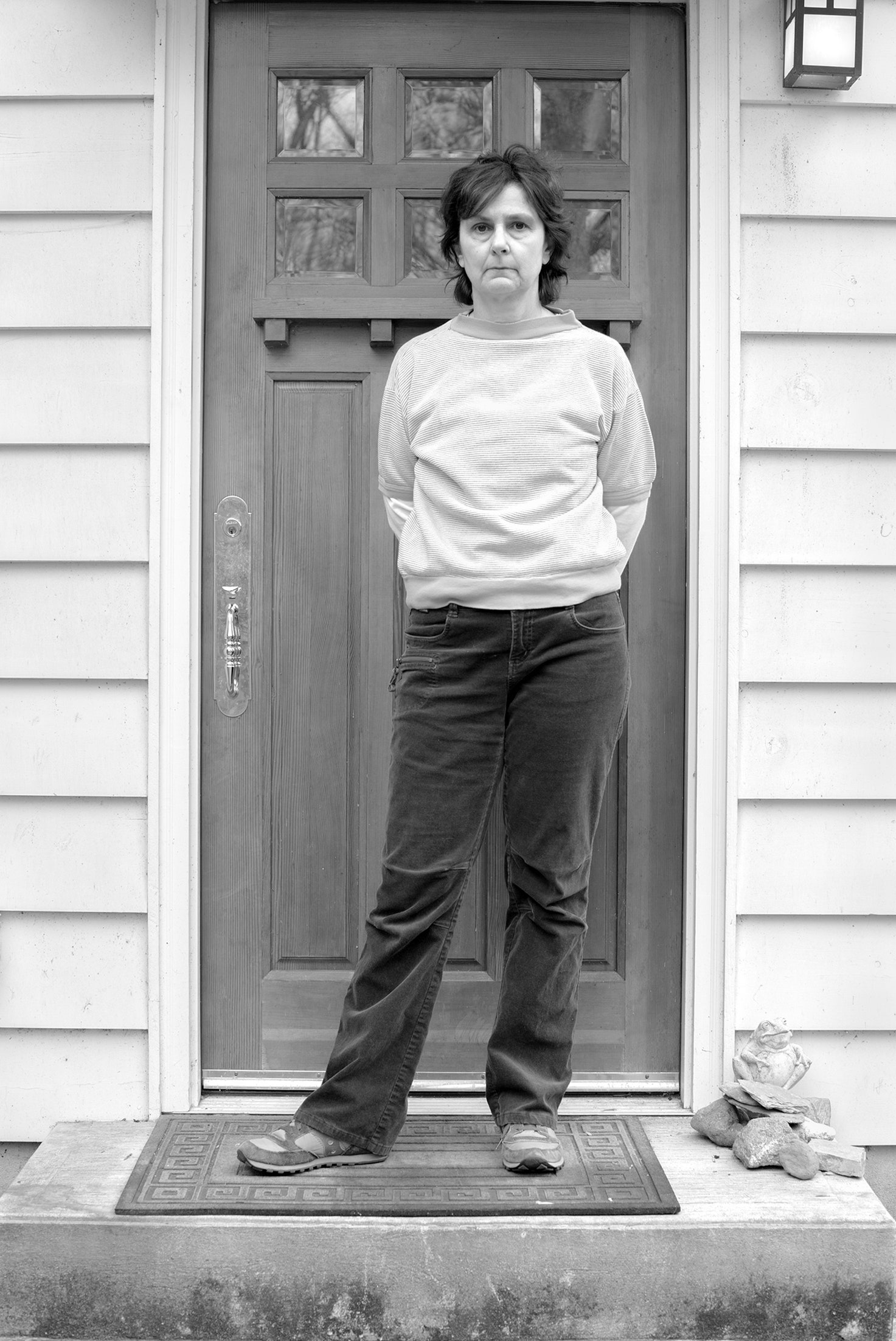 Nancy Floyd is an artist whose exhibition record includes shows in the United States, Japan and Europe, with eighteen solo exhibitions and over seventy group shows. Her work has been published in the journal Contact Sheet, as well as in the books Game Face, Pregnant Pictures, Heart Shots, Gun Women, Real Knockouts, Bombensicher: Atomic Photographers Guild and A Diff erent War: Vietnam in Art. Floyd's first book, She's Got a Gun, was published in 2008 by Temple University Press. The book is part history of American gun women, part memoir of her Texas childhood and the loss of her brother, and a picture book with 150 historical images of women with guns, 35 of which were taken by Floyd. Some of this work is currently displayed on the Elizabeth A. Sackler Center for Feminist Art website: https:// www.brooklynmuseum.org/eascfa/feminist_art_base/gallery/Nancy_Floyd.php
Floyd received her BFA from the University of Texas at Austin, an MA from Columbia College Chicago, and an MFA from the California Institute of the Arts. She has received numerous awards including a 2002 Artist Project Grant from the City of Atlanta Bureau of Cultural A airs, and artist/writing residencies at the Hambidge Center for Creative Arts and Sciences, Rabun Gap, GA; Light Work, Syracuse, NY; and The Joshua Tree Highlands Artist Residency, Joshua Tree, CA. Floyd was raised in League City, Texas and currently makes her home in Atlanta, where she serves as a Professor of Photography in the Ernest G. Welch School of Art and Design at Georgia State University.
For over twenty years the underlying theme of my work has consistently been autobiographical in nature. With an emphasis in photography and video, my work reflects my own background and experience: in 1986, I completed a mixed-media installation about my brother who was killed in Vietnam; in 1992 I completed a photo documentary on nuclear power workers and their families (at the time my husband worked as a technician at the San Onofre Nuclear Generating Station); in 2002 I completed a mixed media installation about aging, mortality, and loss using myself, my family, and my abandoned childhood home as subject matter; and in 2008 I completed a 75,000 word manuscript with 150 images, 30 of my own, about the history of women gun owners in America, 1850-2007, a project spawned from curiosity about my soldier brother's love of guns.
nancy@gsu.edu
Professor, Photography Program
Ernest G. Welch School of Art and Design
Atlanta, USA
also: Federation for Photographic Education