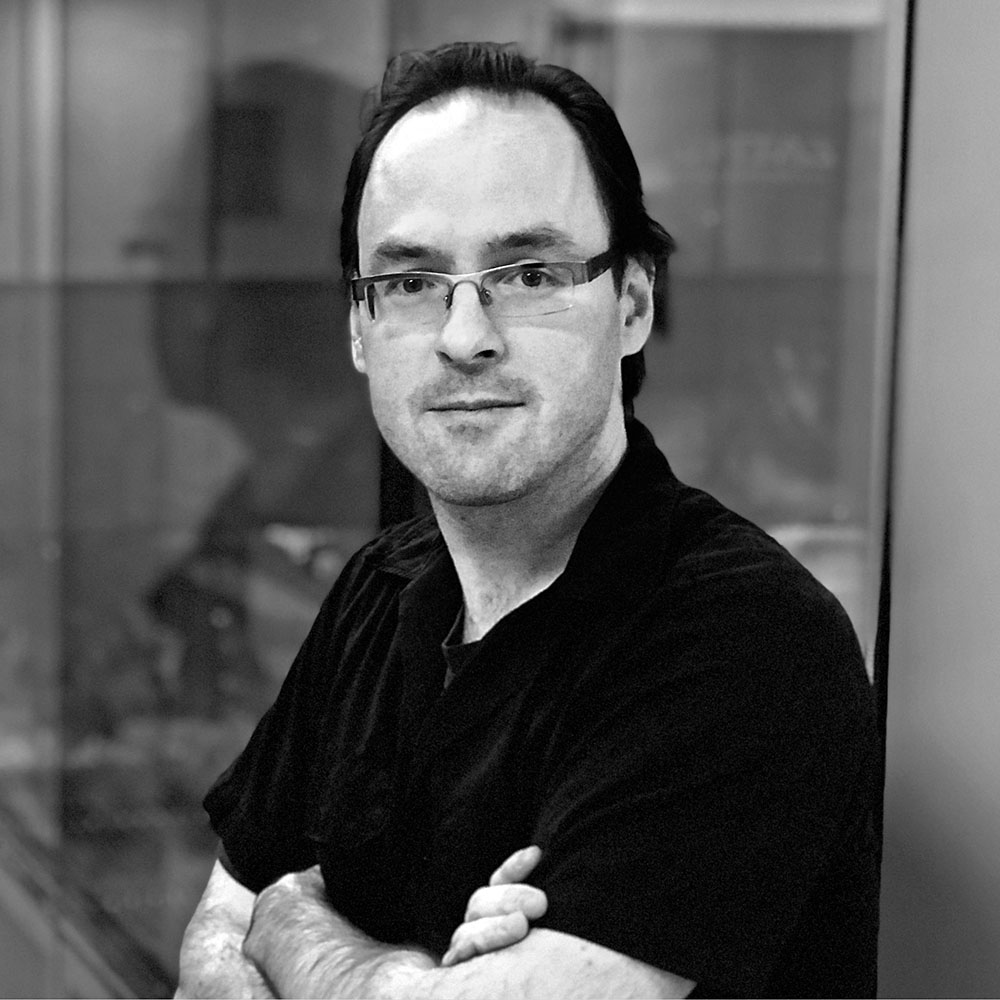 Jesse Andrewartha is a filmmaker, photographer and visual effects artist based in Vancouver, Canada, that specializes in ultra large format photography and historical darkroom techniques to examine the collision between humankind and the physical world, the connection of the viewer to this struggle and domains that extend beyond our senses. His nuclear work explores uranium itself; the mineral, its history, the people that mined it and the communities impacted by it.
To capture images on ultra large format analog film, Andrewartha has traveled across North America, transporting hundreds of pounds of photographic equipment, from sub-Arctic regions of Canada to a quarter mile inside the historic uranium mines of southern Utah, the Navajo Nation and Saskatchewan to Port Radium in the Northwest Territories, 30 miles from the Arctic Circle; locations that were important economic and strategic centers during the Cold War
Jesse's obsession with nuclear issues began in childhood after discovering radioactivity as part of seventh grade science. Years later, while an undergraduate in scientific photography, he encountered the work of Fritz Goro, which entrenched the connection of science and photography in the nuclear age and inspired his current project, Transmutations: Visualizing Matter | Materializing Vision, a multi-media exploration of the history, legacy and radioactivity of uranium mining during the Cold War in Canada and the US.
Jesse holds a Bachelor of Science (Hons)(Photography) from the Royal Melbourne Institute of Technology (1997). His films have been screened at film festivals such as the International Uranium Film Festival and has shown work in solo and group contexts such as Capture Photography Festival and the Vancouver Art Gallery. He is a 2018 recipient of an Explore & Create grant from the Canada Council of the Arts for Transmutations.