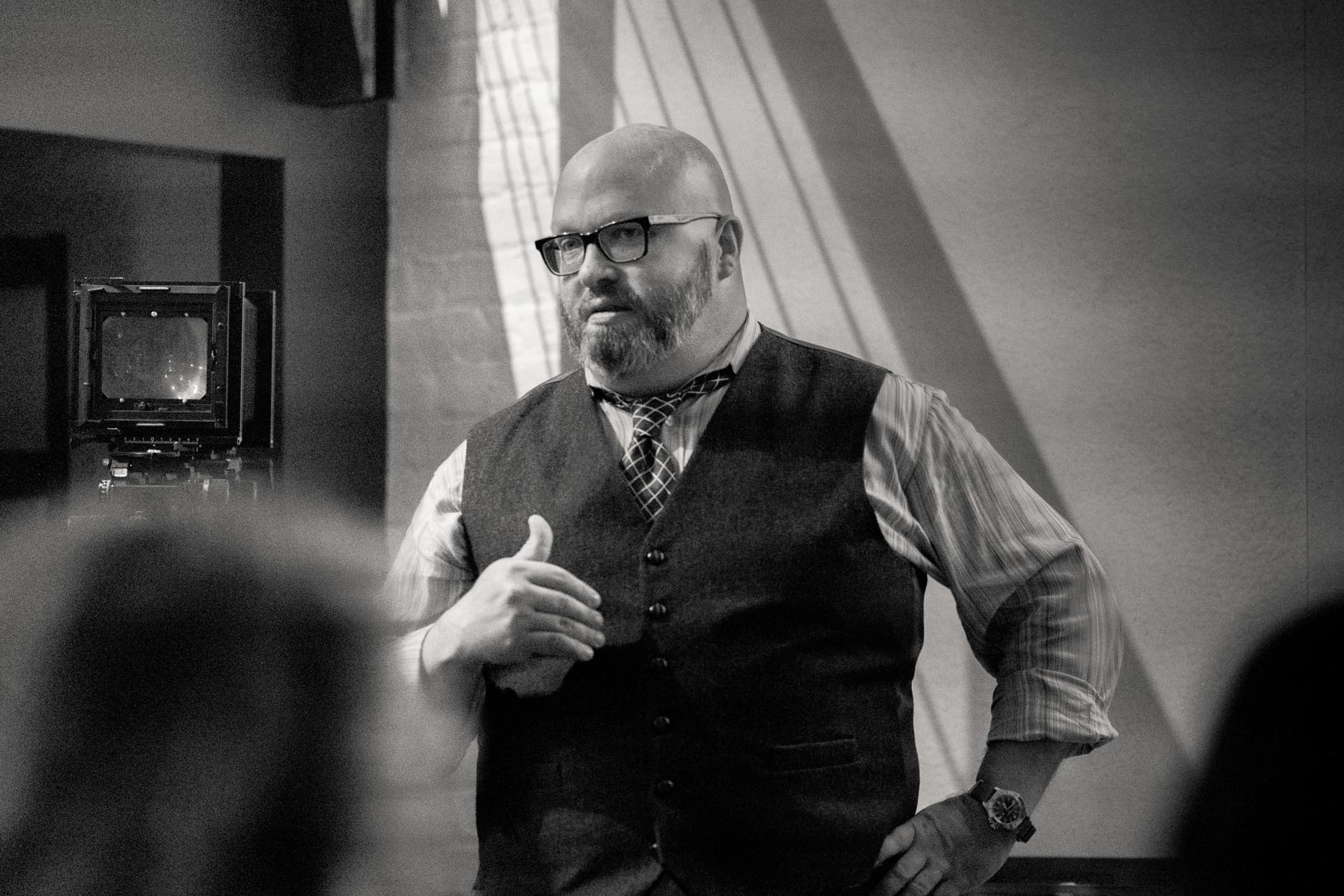 Harley Cowan is a photographer and practicing architect based in Portland, Oregon.
Harley's interest in large format photography led to a research fellowship in architectural heritage documentation and preservation  in the Library of Congress. Harley grew up in Richland, Washington adjacent to the Hanford Nuclear Reservation. B Reactor completed in 1944 as part of the Manhattan Project, the world's first large-scale nuclear reactor which produced plutonium for nuclear bombs detonated at Trinity, New Mexico, and Nagasaki, Japan. Arguably the greatest engineering feat of the 20th Century, and the most terrible, a Promethean altar of science, it has long held a fascination. Harley's photo documentation of the Manhattan Project first began in 2017 when he was granted access to the Hanford Site and B Reactor by the Department of Energy.
For the past century, the large format camera has been the traditional tool to interpret and record architectural and engineering heritage because it allows for in-camera perspective correction, its sheet film provides greater resolution than other formats, and it satisfies a 500-year archival standard required by the Library of Congress. There was a time when photographers established themselves with work produced for a private or federal documentation program such as the Farm Security Administration or Works Progress Administration. Unlike previous New Deal programs following the Great Depression,  three federal documentation programs are on-going and active today. The Historic American Buildings Survey was established in 1933 as a joint venture between the National Park Service, the American Institute of Architects, and the Library of Congress as a way to preserve American built history. Historic American Engineering Record was added in 1969 to record American industry and infrastructure. The Historic American Landscapes Survey was created in 2000 with the mandate to follow strict guidelines for black & white, large format, film photography. As a contemporary photographer, Harley believes early practice within these programs provides a valuable foundation upon which to build.
A graduate of Washington State University, Harley also served as  a member of the Professional Advisory Board for WSU's School of Design & Construction for eight years. Early in his career, Harley spent six years working in the nuclear industry, his studies also taking him to Far Eastern State Technical University in Vladivostok, Russia.
Instagram https://instagram/harleycowan
https://www.linkedin.com/in/harleycowan/
Manhattan Project Nat'l Historical Park, Washington (2017)