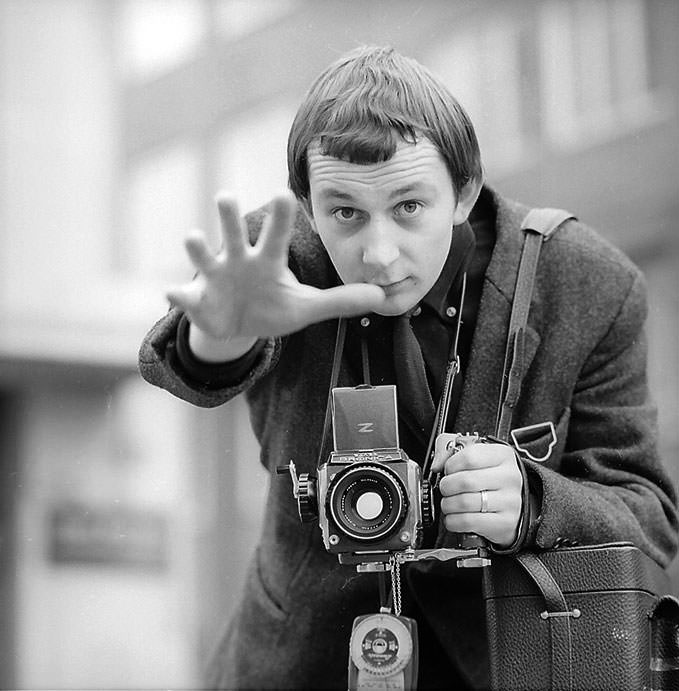 Günter Zint
, born 27, June 1941 in Fulda, is a German photographer.
In 1959 he began a traineeship at the German Press Agency (DPA) in Frankfurt, where he was trained as a photojournalist and editor. He then worked as a reporter for Quick and twen , before he went to Sweden and England 1962nd In 1964 he returned to Germany and settled in Hamburg. From 1967 to 1971 he laid worked for the magazine Der Spiegel and then as a freelance press photographer. He became famous for his photos in the Hamburg Star-Club . In the late 1960s he founded the St. Pauli News , originally a left tabloid , for which Henryk M. Broder and Stefan Aust wrote. After the sale in 1971 this became more and more a Sexpostille. In addition to further contracts for Stern , Spiegel, concretely and union and foreign newspapers to Zint focused increasingly on the importance has come to his priorities environmental, social, neighborhood, etc. Günter Zint bills itself as "use photograph".
Later he participated in the anti-nuclear movement with and worked with the journalist Günter Wallraff together. Since 1964 he contributes with his photos of Wallraff's undercover reportage. In the early 1980s, he and the photographer / -Innen Hinrich Schultze, Marily Stroux, Gaby Schmidt, Jutta Stadach and Inge Kramer the Pan photo agency for the dissemination of alternative press GmbH , which also includes the stocks of Zints since 1966 existing Pan photo -Archiv managed. 1999 left Zint his longtime residence Hamburg-Altona and moved to the area of Worpswede . Starting in 1982, he tried his extensive collection of exhibits, documents and photos for Hamburg district of St. Pauli bring in a museum, but first beat promising approaches repeatedly failed or proved to be difficult to finance. Since 2005, the collection is of a private club than Sankt Pauli Museum worn, the presented to the public a portion of this material. [1] In 2011 he moved to the Panfotoarchiv containing over 6 million photos of 15 photographers, according Behrste district Stade.
Zint is a member of the German Journalistinnen- and Journalists Union in the verdi.