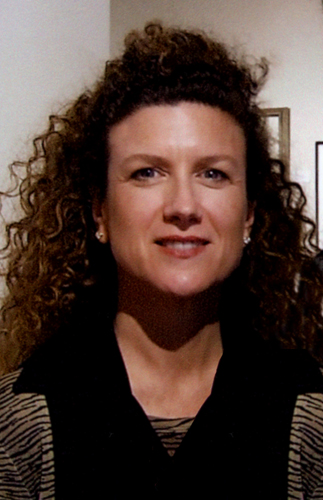 Katy McCormick is associate professor and graduate program director of the Documentary Media MFA Program at Ryerson University, Toronto. Since 2008 her research has focused on the histories of the atomic bombings in Hiroshima and Nagasaki, and more recently the Manhattan Project sites, as well as locations used during the internment of the Japanese diaspora in the US during WWII. She received her MFA from The School of The Art Institute of Chicago and her BA from The University of California, Santa Barbara.
Hiroshima represents many things to many people, but scores would agree that on 6 August 1945, it became a radioactive graveyard. Countering the axiom "The bomb saved lives by ending the war," Hiroshima's memorials commemorate some 200,000 A-bomb victims. Throughout the city are many "A-bomb Disaster Markers," most bearing photographic plaques of ruins as they appeared in the aftermath of the bombing. A-bomb survivor trees also testify to the disaster. In 2013, I traveled to Hiroshima to photograph these memorials and trees.
The Ash Garden: Hiroshima Under A Rain of Ruin is a photobook that moves through the interwoven strata of space and time in Hiroshima. Using a forensic approach reminiscent of the early post-bombing surveys as a foil for the hopeless task of "measuring" the bomb's effects, the book presents a sampling of 27 "A-bomb Disaster Markers" sequenced as they lie, distance-wise, relative to the hypocenter. This systematic arrangement provides a conceptual framework for reflecting upon Hiroshima's history as the testing ground for uranium bombs, while also probing the limitations of photographic representation to intimate the invisible. While the plaques testify to the effects of the bomb, they also attest to the strategic selection of Hiroshima as a target. Having been purposefully spared from conventional bombings, it provided an ideal testing ground to gauge what happens when an atomic bomb is detonated over a populated city.
Hibaku Jimoku/A-bombed Trees
As more and more of the hibakusha – literally, "explosion-affected people" – of Hiroshima and Nagasaki pass on, silent witnesses hold vigil here and there throughout both cities: the Hibaku Jumoku. These trees returned from blackened stumps left in the wake of the nuclear holocausts. Tagged and lovingly tended and supported, each is inscribed as an "A-bombed tree," and labeled with its common name and its distance from the hypocenter.